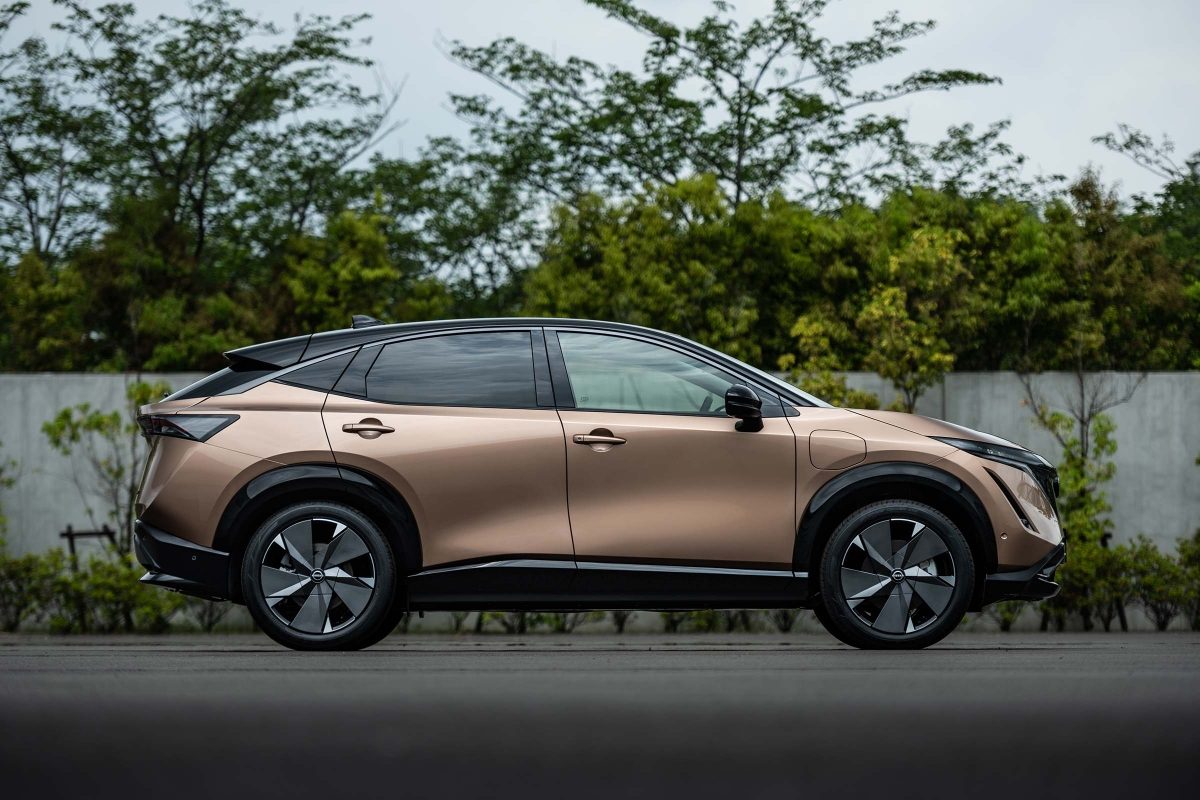 Nissan reveals all-new electric ARIYA SUV
YOKOHAMA, Japan – Nissan Motor launched the 100% electric ARIYA crossover SUV, which opened a new chapter for the brand. This all-new model allows customers to travel up to about 300 miles per charge while having better driving enjoyment, comfort, confidence, and connectivity.
Intelligent Performance for Various Needs
Nissan plans to roll out ten new models in twenty months, meeting customer demand for crossovers with the most advanced technologies and intelligent design. As the first all-electric vehicle to debut in Nissan's four-year turnaround plan, the ARIYA presents the company's vision and future design direction in the Nissan NEXT transformation and takes the dynamic performance and capabilities of zero-emission models to the next level.
"The Nissan ARIYA is a beautiful and remarkable car," said Chief Operating Officer Ashwani Gupta. "It enables you to go further, easier and in comfort. The ARIYA is designed to impress and to express what Nissan strives for – making our customers' lives better."
The vehicle's 100% electric powertrain combines superb power delivery, charging capability and range. Providing a balanced, predictable ride, two-wheel drive and e-4ORCE all-wheel-drive versions, as well as two different battery sizes, are available for customers to choose from for individual needs.
Advanced Design and Technology for Stress-Free Driving
Building on Nissan's strength as an EV pioneer, the ARIYA is the ultimate icon of Nissan Intelligent Mobility. It has everything in balance with its autonomous driving technology, concierge-level driver assistance, seamless connectivity and a spacious interior. The ProPILOT 2.0 advanced driver assistance system uses driver attention monitoring to enable hands-free single-lane highway operation, which helps drivers feel more confident and less stressed.
The built-in Amazon's Alexa helps simplify and better organise their lives. An all-new human-machine interface lets customers use natural speech to adjust car settings. Over-the-air firmware updates keep the ARIYA feeling fresh and exciting.
The ARIYA also features the revolutionised e-Pedal, which allows drivers to come to a calm stop by just lifting off the accelerator. Press the accelerator (or e-Pedal), and the car will accelerate as the driver would expect. Nissan predicts it can supersede the traditional brake pedal by 90% in urban driving conditions.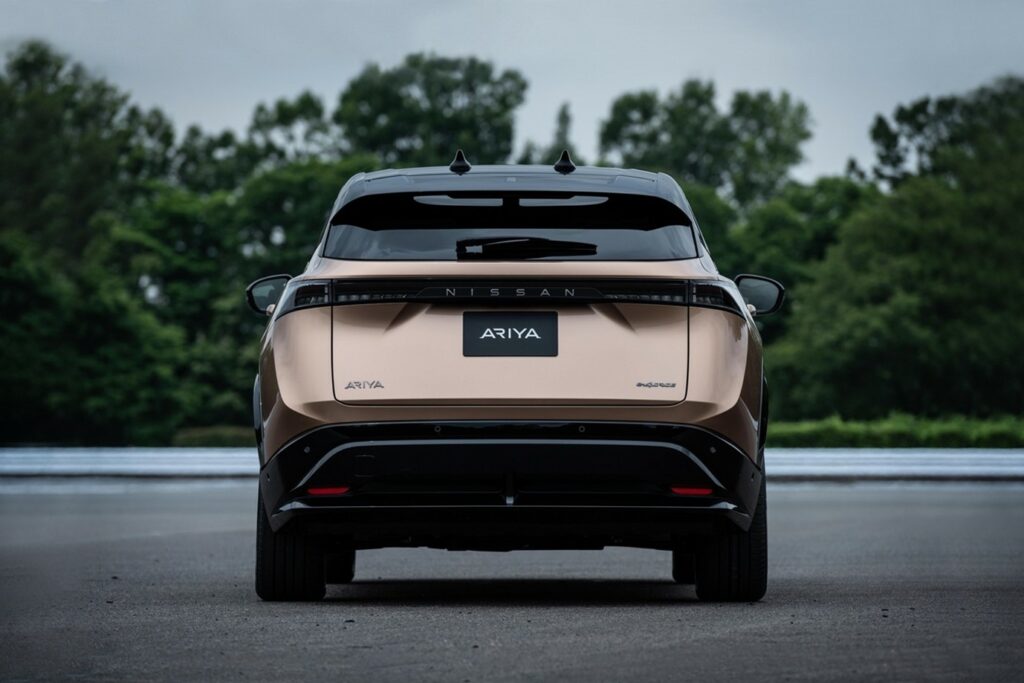 Standard across the ARIYA lineup is the Nissan Safety Shield system, a suite of six advanced active safety and driver-assist technologies. These include Intelligent Around View Monitor, Intelligent Forward Collision Warning, Intelligent Emergency Braking with Pedestrian Detection, Rear Automatic Braking, Lane Departure Warning, Blind Spot Warning, Rear Cross Traffic Alert and High Beam Assist.
"ARIYA is Nissan's next chapter in physical form," Chief Operating Officer Ashwani Gupta said during a virtual roundtable. "It is a catalyst of change in our product thinking."
Spacious, Flat-Floor Cabin
Nissan's Vehicle Engineer team took advantage of the all-new EV platform developed by its global alliance. The platform allows for a flat floor, and its compact climate control components give the ARIYA a very spacious cabin. The lounge-like interior, featuring thin profile Zero Gravity seats, provides a welcoming and comfortable environment for drivers and passengers alike.
"We do believe that EV is used now more like a mobile phone. The ARIYA is more than just a great EV crossover, " said Gupta. "When 80% of the customers are charging their car at home, range is no longer anxiety for them. The vehicle can charge more than 200 miles in 30 minutes, assisting drivers who may need more range quickly."
Warren Scott-Douglas from Rangiora Nissan said "Very soon we expect Nissan's EV line up to rival any competitive auto manufacturers. The arrival of the Ariya in the UK is just the start. We're exited to be able to speak about what's on the horizon for Christchurch motorists".